Warp Door's December 2015 Round-Up
Happy New Year to all! How about we start off the year by looking back at the small games that we highlighted in December 2015? It turned out to be a surprisingly fruitful month, what with two or three big game jams being held, and lots of people wanting to expend the last bit of creativity that 2015 would serve them.
Have a browse through our entire selection below. And if you want to find more convenient collections of games such as this check out our round-up tag.
---
Animal Inspector (Tom Astle, Ben Esposito)
"Ever see an animal that just wasn't any good?
Join the Animal Inspection Agency and do something about it." - Author's description
Download on itch.io (Windows, Mac)
---
Letter to a Friend (Christoph Frey)
"a short first person experience about the unspeakable horror that creeps up on you at a nightly train station." - Author's description
Download on Game Jolt (Windows)
---
After School (Atelier Sentô)
"a short videogame entirely handpainted on paper, using pencils and watercolors." - Author's description
Play on itch.io (Browser)
Download on itch.io (Windows, Mac, Linux)
---
Upsolom (Granada)
"Power on your machinery and dive into Upsolom, jump, hover and find things." - Author's description
Download on itch.io (Windows, Mac, Linux)
---
Orchids to Dusk (Pol Clarissou, KO-OP Mode)
"You are an astronaut stranded on an alien planet, with only a few minutes left to live." - Author's description
Download on itch.io (Windows, Mac, Linux)
---
Dr. Langeskov, The Tiger, and The Terribly Cursed Emerald: A Whirlwind Heist (Crows Crows Crows)
"Slip into the soft-soled shoes of the mastermind responsible for the greatest heist- oh god I can't do this any more, i'm joining the strike. good luck writing the steam description." - Author's description
Download on Steam (Windows, Mac)
---
Paradigm (Chris & Kenneth Ng)
"This game is a mystery visual novel with puzzles, humor and pixel art. It features multiple endings; see if you can find them all." - Author's description
---
Joy Exhibition (Strangethink)
"You must learn to communicate with the mute alien race using shape and colour." - Author's description
Download on itch.io (Windows, Mac, Linux)
---
Reap (Daniel Linssen)
"a proc gen exploration game about growing crops and searching for treasure" - Author's description
Download here (Windows)
---
Voi (vec1)
"Voi is a game about escaping from a temple by solving puzzles." - Author's description
Download on itch.io (Windows)
---
The Curse of Issyos (Locomalito)
"The epic quest of a fisherman to save his daughter from the Hades" - Author's description
Download here (Windows)
---
Timruk (Studio Oleomingus)
"Timruk is a storybook from within the world of Somewhere, and a small excerpt from our larger game." - Author's description
Download on itch.io (Windows, Mac)
---
Zunus (Jonathan Whiting)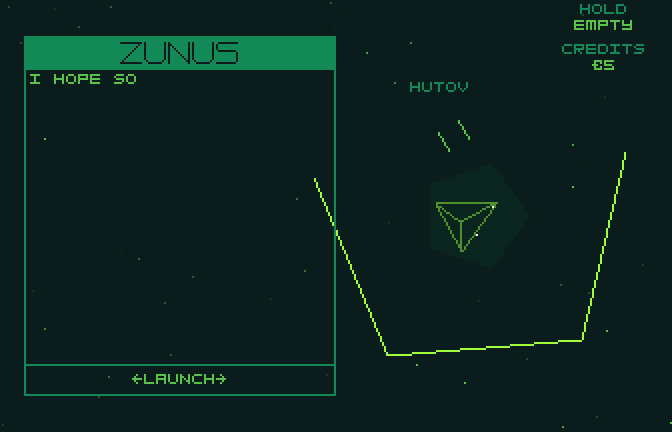 "A 2 button space trading miniature. Buy, sell, dodge pirates, fling asteroids and get berated by your gran." - Author's description
Download here (Windows, Mac)
---
Full Metal Democracy (deepnight)
"Peace with giant mechs" - Author's description
Play here (Browser)
---
DYG (Burgess Voshell)
"LABOR IN THE FIELD." - Author's description
Play here (Browser)
---
33 grams (Martin Cohen)
"A game about silkmoths escaping a certain death in a silk mill." - Author's description
Download here (Windows, Mac, Linux)
---
Day by Day (Maxi and the Gang)
"Thousand of men are enlisted to the great war. This is not a story about them" - Author's description
Download here (Windows)
---
UPSQUID (Will Blanton)
"Don't run out of energy" - Author's description
Play on itch.io (Browser)
---
Longest Night (Finji)
"Gather round the campfire and trace the constellations in Longest Night! " - Author's description
Download on itch.io (Windows, Mac, Linux)
---
Wrassling (Colin Lane)
"Wrassle as many other Wrasslers out of the ring as possible." - Author's description
Play on Game Jolt (Browser)
---
Concrete Jungle (Robert Shenton)
"Guide the plant to the sunlight above the buildings." - Author's description
Play here (Browser)
---