Warp Door's March 2017 Round Up
We have no April Fools' Day prank for you at Warp Door. We only have a selection of games that we covered over the past month for you to play. Come here to escape the jests and the jives. We have haunted computers, illusions of textures, and drone noise.
Have a browse through our entire selection below. And if you want to find more convenient collections of games such as this check out our round-up tag.
---
Stories Untold (No Code)
"Stories Untold is a compilation tape of four experimental text adventures, including a remaster of the original episode The House Abandon." - Author's description
Purchase on Steam (Windows)
Purchase on GOG (Windows)
Purchase on Humble (Windows)
---
Orthographic Experience (Yuliya Kozhemyako)
"a small demo using the orthographic camera as an art technique" - Author's description
Download on itch.io (Windows, Mac, Linux)
---
From Next Door (SpaceZeta)
"Why is that room locked? Why did the previous tenant leave the house so suddenly, leaving his things behind? And what's the deal with the windowless house next door? " - Author's description
Download on RPGMaker (Windows)
---
abstractionary (timconceivable)
"watch the abstract art go! you can paint stuff too." - Author's description
Download on itch.io (Windows)
---
Super Maria RPG (Big Green Creatures)
" In less than three hours, you'll have explored unique towns, fought a horde of goofy baddies, and stopped an evil eggplant wizard from destroying the world." - Author's description
Download on itch.io (Windows)
---
Duel of Waves (Antworks Studio)
"Wave to your neighbors and fight epic battles for the coolest, most awesome waving of all!" - Author's description
Download on itch.io (Windows)
---
SNAKISMS (Pippin Barr)
"Life is meaningless! Maybe you need some kind of ism to attempt to ward off the inevitable and unavoidable despair! Here, have some isms made of snakes! Life is still meaningless but now you have a bunch of snakes as well! Thank me later!" - Author's description
Play here (Browser)
---
Character Creation Is The Whole Game (Rob Beschizza)
"I wondered "what if a whole game took place in a classic 8/16-bit style character creation screen?"" - Author's description
Play here (Browser)
---
La Trahison des Matériaux (IsmetMerlin)
"La Trahison des materiaux is our vision of Magritte numerous paintings where he plays with the texture and how the people looking at it will perceive and internalize it. A texture is not only an image but also a souvenir, a visual feedback of properties, it is the capacity to feel something without touching it." - Author's description
Download on itch.io (Windows)
---
Euclidean Lands (kunabi brother) "Euclidean Lands is an adventurous expedition through a mysterious world of mind-blowing geometry." - Author's description
Purchase for $2.99 on the App Store (iOS)
---
shhh (Luis Díaz, Celer Gutiérrez)
"A game about voices and oppression made for #resistjam" - Author's description
Play / download on itch.io (Browser, Windows, Mac, Linux)
---
Fragments of Euclid (NuSan)
"Fragments of Euclid is a game about exploring and solving puzzle in a mind-bending environment inspired by M.C. Escher. Enjoy the peaceful mood while trying to understand this strangely connected world." - Author's description
Download on itch.io (Windows, Mac, Linux)
---
The Cat In The Hijab (Andrew C. Wang)
"This game explores what it is like to be on the receiving end of hate speech, and asks the question of what do we do when hate speech happens to us and to others." - Author's description
Download on itch.io (Windows, Mac, Linux)
---
Freedom Through A Lens (Nicholas Staracek, Nic Lyness, Zoe Lovatt)
"In this game you assume the role of a photojournalist, who's attended a freedom protest taking place in the center of town." - Author's description
Download on itch.io (Windows, Mac)
---
Drone Tone (Conor Mccann)
"An ominous sound toy." - Author's description
Download on itch.io (Windows, Mac, Linux)
Download on the App Store (iOS)
Download on Google Play (Android)
---
Future Unfolding (Spaces of Play)
"Unfold the mysteries and secrets hidden in the beautiful landscapes around you. " - Author's description
Purchase on Steam (Windows, Mac)
Purchase on GOG (Windows, Mac)
Purchase on the Humble Store (Windows, Mac)
Purchase on itch.io (Windows, Mac)
Purchase on the Mac App Store (Mac)
---
Palmystery (Paloma Dawkins)
"A surreal horror cartoon video game by Paloma "Palgal" Dawkins about communicating with hands. " - Author's description
Download on itch.io (Windows, Mac)
---
Fake It To Make It (Amanda Warner)
"Welcome to Fake It To Make It, a social-impact game about fake news." - Author's description
Play Here (Browser)
---
Phase (RetroSpecter)
"Phase is a little puzzle game, I made for Ludum Dare 37 and the theme "One Room"." - Author's description
Play / download on itch.io (Browser, Windows)
---
The Egg (lectronice)
"This is an adaptation of Andy Weir's short story, with permission of the author. It tries to be as close to the original material as possible, while offering an immersive interactive experience, with minimal 3D visuals and a dynamic ambient soundtrack." - Author's description
Download on itch.io (Windows, Mac, Linux)
---
Rain World (Videocult)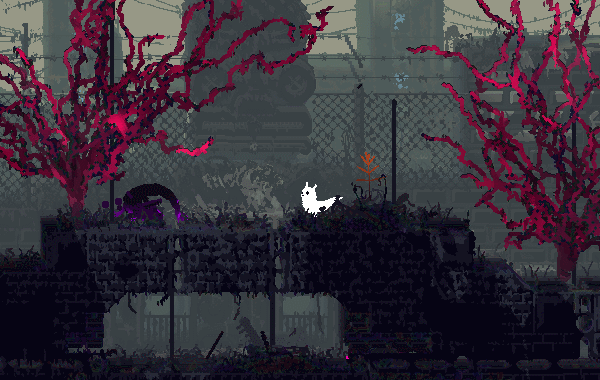 "You are a slugcat. The world around you is full of danger, and you must face it alone." - Author's description
Purchase on Steam (Windows)
Purchase on the PlayStation Store (PlayStation 4)
---
Glitchskier (Shelly Alon)
"Glitc³ki.|r i5 fa ERROR 0x00004f5 :::" - Author's description
Purchase on itch.io (Windows, Mac, Linux)
---